We provide refurbishment services for a wide range of IT devices, meeting high-quality standards and offering full support. Refurbishing of IT assets can result in up to 90% of savings, as well as prolonged remaining value of the devices. After the initial inspection and functionality testing, we start restoration and refurbishment procedures. What is more, we provide you a warranty and ensure that the refurbishment is capable of delivering the same level of performance as a new device.
Here's how we can help extend the useful life of your IT assets:

Audit and Identification

We have the technical capability to perform a detailed audit of our client's IT assets, providing a description of each device's specifications and viability for refurbishing. These reports have the advantage of identifying opportunities for major cost savings on the client's asset register.


Collection and Delivery

We have a strong project planning and logistical capability, allowing us to arrange collections from client ' s sites, as well as accept deliveries to our state-of-the-art facility in Johannesburg.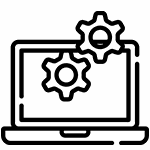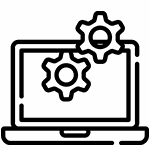 Refurbishing

Our Microsoft certified refurbishing certification enables us to license genuine software on refurbished computers for the commercial market. We can provide specially designed Certificates of Authenticity, hard disk recovery images on each computer and additional software such as MS Office, MS Server, Skype etc.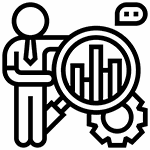 Reporting

Reporting and further steps according to our professional standards.

We maximise the value of your IT assets while ensuring complete data security

AST Recycling is proud to be authorised as a Microsoft Registered Refurbisher to install Microsoft operating systems.