IT Asset Management (ITAM) includes a review of current software and hardware used - ensuring licensing compliance, tracking how IT assets are being used and where changes may be needed.

AST Recycling provides unique IT Asset Management solutions that
help the environment,
protect your data and save you money.
Simplified IT Asset Management

Using our custom-developed software, you can take control of your IT Assets by always knowing where they are assigned.
Stay Ahead with Pro-Active Notifications

Finding out that your device is out of warranty after it needs to be sent in for repair leads to unplanned expenditure. Our software keeps track of this and sends you notifications before warranty expiry to help you plan ahead.
Data Compliance for End of Life Devices

When your organisation needs to upgrade devices but needs to ensure that your sensitive corporate data doesn't fall into the wrong hands. We have a range of solutions for you.
Donations of Old Equipment

We know you love to help others by donating your old equipment, we do too. With all the legislation that dictates the liability on you, speak to us about our custom programs that help manage this end to end process for you.
5 Key Benefits of IT Asset Management

IT Assets are both costly to acquire and to maintain. As a result, asset management plays a critical role in helping IT teams to ensure efficient use of resources in supporting the needs of users and business functions. To help your organisation consider how best to manage its IT assets, here are our top 5 benefits of ITAM.

A simple, single pane that allows you to easily have an overview of the IT Assets you have.
E-mail notifications for when your assets are about to reach the end of warranty to help you budget and plan ahead.
Cost-saving is an essential benefit of having a clear picture of the type and volume of assets already owned.

With bring your own device (BYOD) ever increasing in organisations, it helps to keep track of which devices you support.

Improved governance allows keeping track of your key assets, they are as a result less likely to be misplaced.
Importance of ITAM for business

It's important to properly track IT assets, not just at disposal, but from the moment they are purchased. Unfortunately, all too many companies' IT asset registers are simply a poorly maintained spreadsheet, which means that when a piece of equipment needs to be traced, you have to hold thumbs that its whereabouts will be on the register.

Rodney Peters, head of the ITAM division at AST Recycling, explains the importance and key benefits of IT Asset Management for businesses.

Our IT Asset Management Services

Software Compliance

We help take the burden away from the client by ensuring that all certificates for licenses are compliant using non-intrusive methodology to audit, identify and refresh accordingly.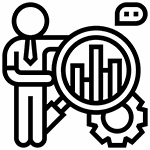 Implementation

We can source, produce, implement and maintain new or refurbished IT equipment from our list of professional suppliers to fit each client's individual needs.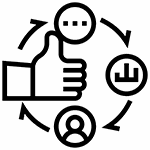 Refresh Management

We take away the stress of managing a refresh by performing a needs analysis, reporting on the status of equipment, sourcing new equipment and implementing new hardware - all with the assurance that old equipment that is no longer used will be recycled responsibly.


Data Protection

Data protection is extremely important, if personal data is leaked, it can cause companies significant damage to their reputation and bring along penalties. We offer cutting-edge onsite and offsite data destruction procedures and ensure that your data is completely safe during all steps of data destruction process.
Speak to us about a customised solution for all your IT Asset Management needs